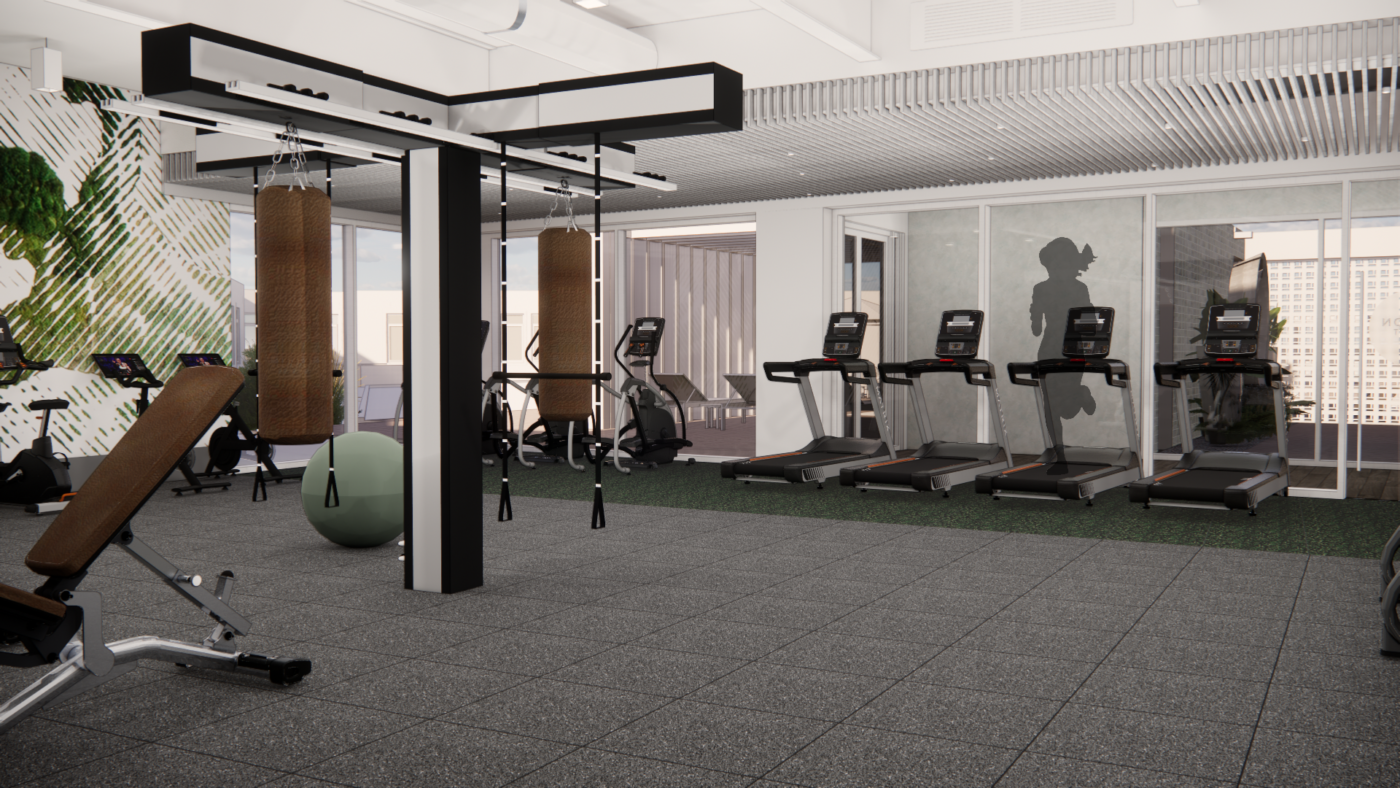 A reinvented site located along the waterfront in Revere, MA shall soon break ground for the development of Gibson Point, a 6-story, 291-unit multifamily development which will feature a variety of indoor and outdoor amenities.
The Arrowstreet team worked closely with the project's owner, Redgate Real Estate, to meet their goals of embodying wellness features throughout the property for all residents so they may actively pursue their well-being through physical, emotional, spiritual, social, and environmental health. The exterior of the property will feature a boardwalk that connects to Gibson Park, an existing park featuring nature preservation and recreational space, stormwater management strategies, including rain gardens, a vegetated shoreline, and sloped green roofs to improve the resiliency of the site. The grounds will have a central courtyard, river terrace, and retail opportunities. Community spaces on each floor shall provide access to oversee the surrounding marsh areas and views of Boston. The Sunset Terrace, located on the 6th floor, maximizes sunlight and offers views west overlooking Gibson Point. These spaces at Gibson Point foster human connections that re-energize and provide balance.
The interior design of Gibson Point possesses a warm, neutral color palette emphasizing relaxation. With environmental wellness in mind, furnishings have been sustainably sourced, utilizing only healthy materials with minimal, quiet corridors to allow tranquility and peace of mind. Aspects of biophilia and various plant species line the hallways to promote a quiet, calming environment offering a peaceful respite.
Gibson Point will offer its residents a space to self-reflect outside of their homes. An expansive fitness center that opens into the courtyard offers residents space to reconnect internally as well as externally. Specific amenities include cardio equipment, strength training, and a yoga studio along with a refresh bar and spa areas. These spa areas include private treatment and reflection rooms with views of the Zen Garden, sauna, and areas to decompress both before and after treatment. This quiet volume promotes mindful meditation throughout the day. Exterior screening filters light into this sacred space and frame curated vignettes in the adjacent gardens. Nestled away from the more active social spaces, private areas serve as moments of discovery and provide gentle encouragement for residents to slow down and take a moment for contemplation.
Project Details
LOCATION
Revere, MA
CLIENT/OWNER
Redgate Real Estate Advisors, Inc
SIZE
335,075 SF