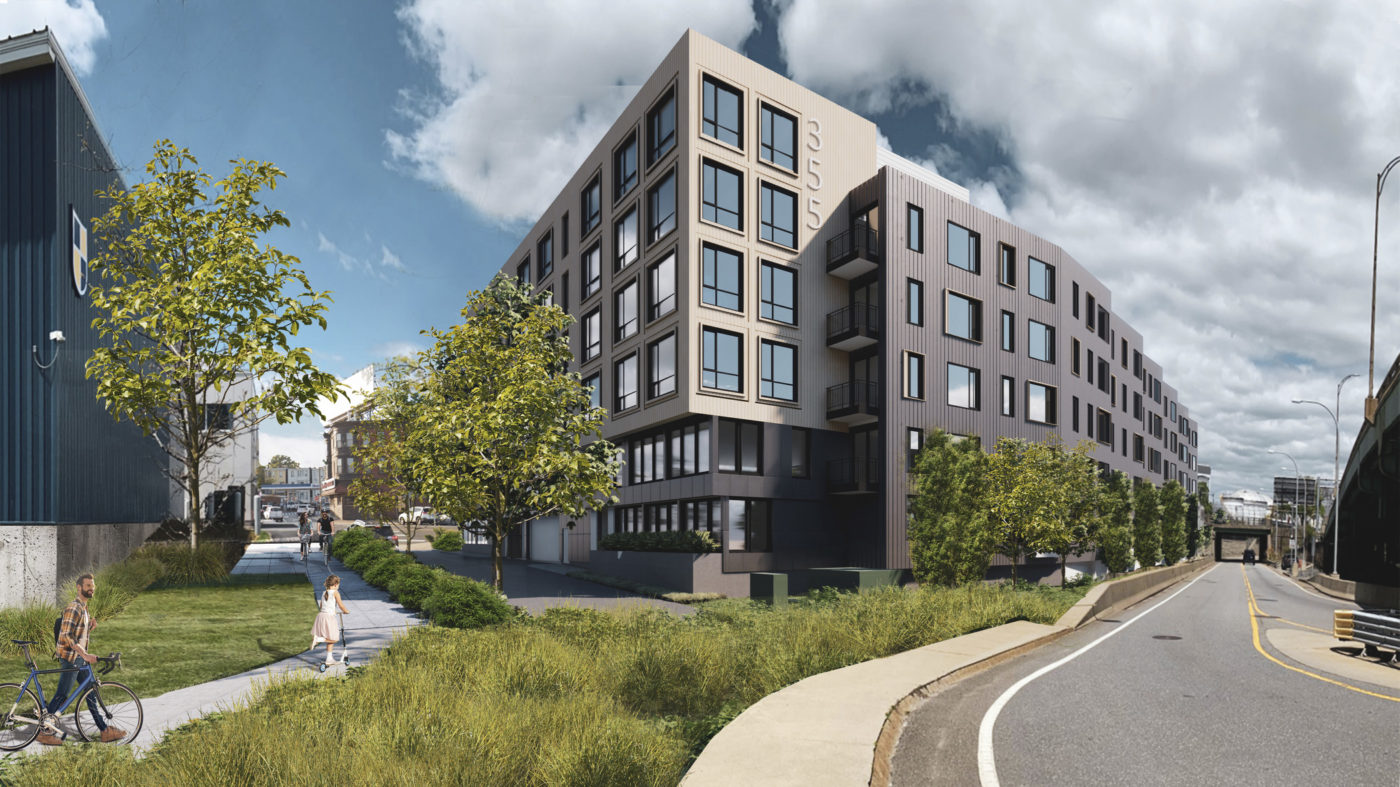 A new gateway building restores the streetscape
As development in East Boston moves away from the waterfront and up the Peninsula, this triangular parcel of former industrial land is providing much-needed housing to the neighborhood.
Located on the northern end of East Boston and currently occupied by a vacant, impervious one-story building, this new 180-unit development connects commuters to the Wood Island MBTA nearby and the East Boston Greenway bike paths and parks. Residents of the building are provided with the amenities of urban living, with new open space. Landscaping for the site restores the streetscape and creates a continuous urban tree canopy around the perimeter with interstitial spaces and a central courtyard for discovery and relaxation.
The building's massing steps down from six to five stories as it approaches a significant viaduct, helping it fit seamlessly within the existing neighborhood. In addition, a 7,000 SF ground floor retail space helps activate the pedestrian experience and support future growth in the area.
Project Details
LOCATION
EAST BOSTON, MA
CLIENT/OWNER
REDGATE REAL ESTATE ADVISORS INC.
SIZE
160,000 SF