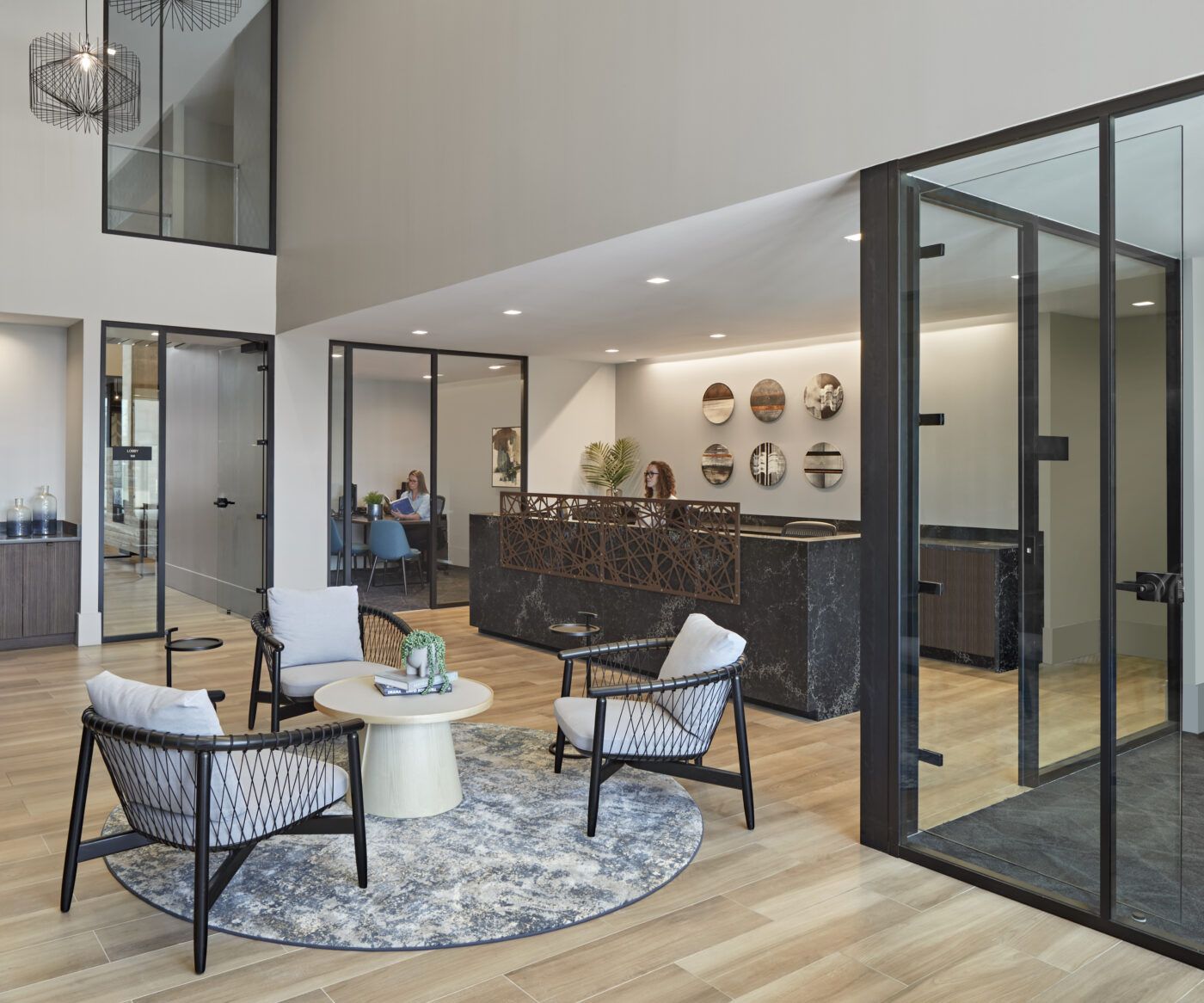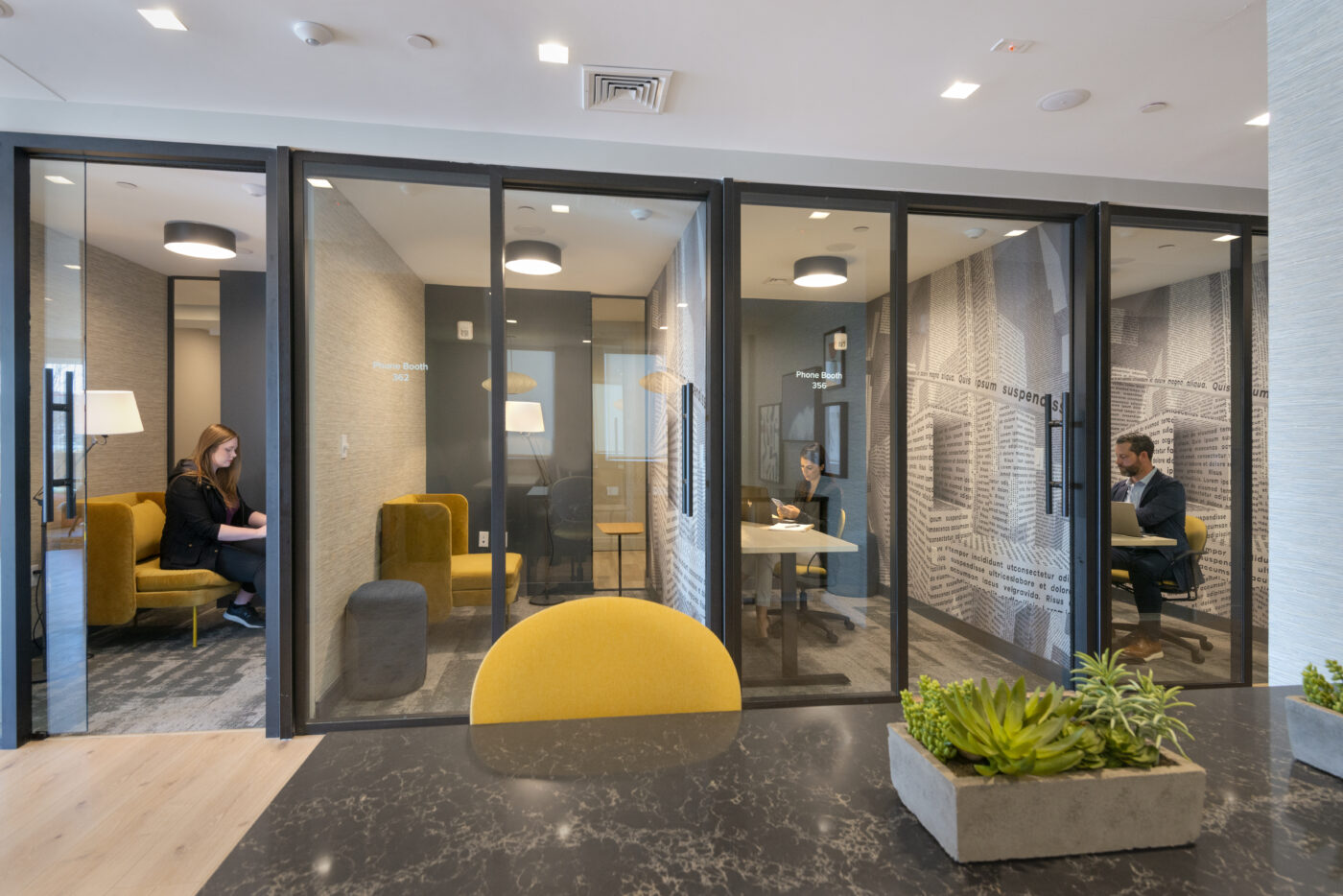 Located in a Metro Boston community with a rich industrial history and at the confluence of several major transit routes, the design concept for this 350-unit residential development draws on the idea of "Crossroads"– a vibrant intersection of industry and innovation, of city and suburb, and of public and private space. Arrowstreet anchored the design in industrial metals and references to the area's legacy of manufacturing with added warmth through the use of rustic wood tones, cognac leathers, and denim blue hues.
As a unique amenity and benefit to residents, Avalon Woburn offers a dedicated coworking space that goes above and beyond a communal table in the club room. Outfitted with a bookable meeting room, several enclosed work pods, a business support center, and a work bar, the design of this space was inspired by shifts in work-living modality already underway at the outset of the project. It's crucial that residents feel at home in spaces that are conducive to a new way of working, so in addition to distinct spatial solutions, residential furniture, and integrated technology, the design features warm tones, rich leathers and textiles, and a club-like atmosphere to encourage residents to pull up a seat and get comfortable.
The location is well-positioned to attract and retain residents who anticipate working from home as part of their lifestyle for the foreseeable future. Residents not only utilize these amenity spaces for as an alternate work environment to their units, but also for recreation and socializing. Each amenity space's natural color palette highlights the link to generous outdoor space throughout the complex – a play courtyard adjacent to the club room and an outdoor work courtyard adjacent to the coworking space. The connection to the outdoors affords biophilic benefits, an abundance of natural light, and additional fresh air opportunities for community connection to residents. The considered design and programming throughout the project support residents' health and well-being and allows them to engage with their work and community in safe and meaningful ways.
Project Details
LOCATION
Woburn, MA
CLIENT/OWNER
AvalonBay Woburn
CATEGORIES
Residential/Interiors
Photos by Robert Benson Photography, Camille Maren Productions