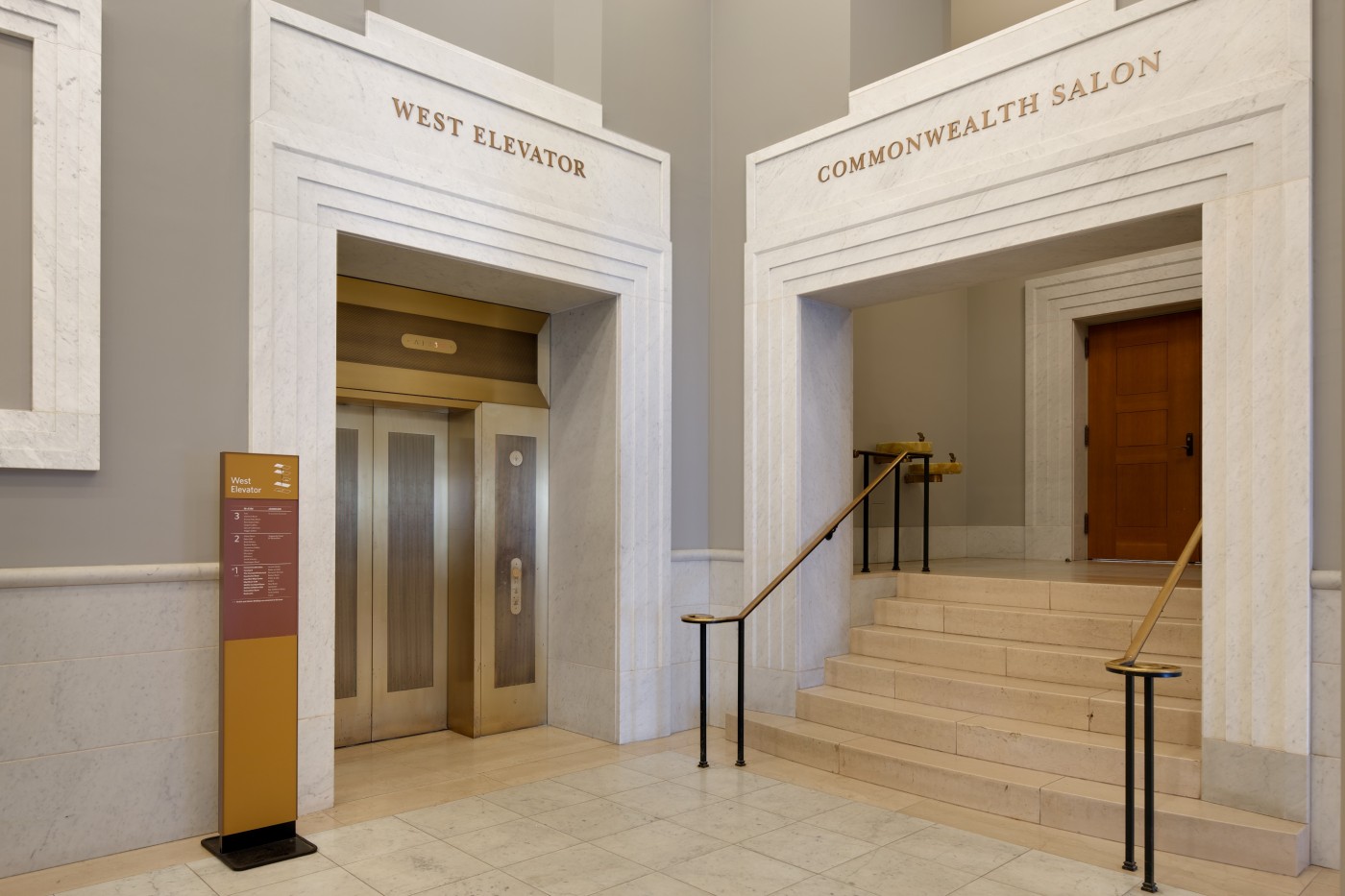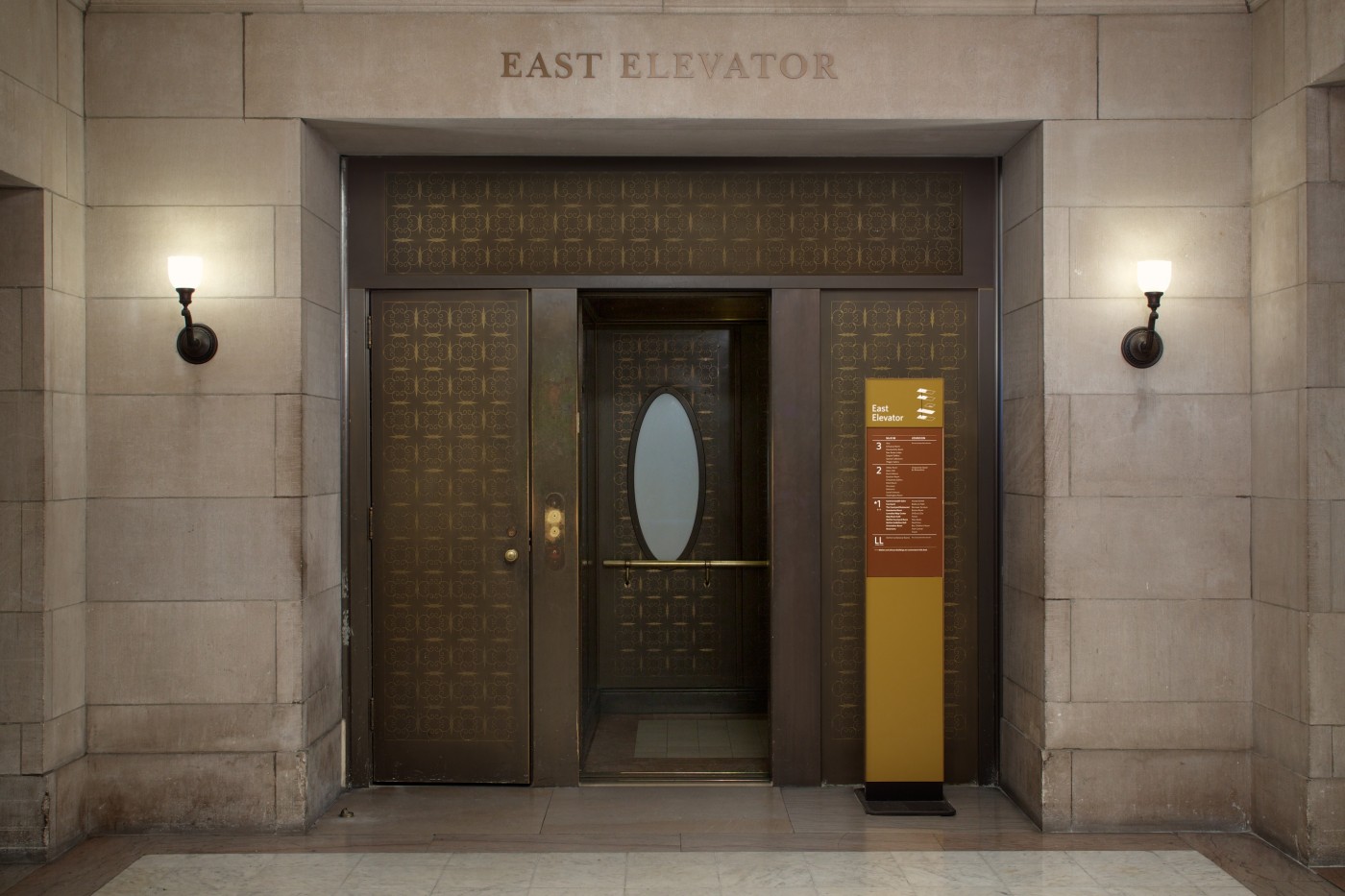 The Boston Public Library (BPL) needed a comprehensive wayfinding program for its Central Library in Copley Square—a historic landmark and essential public resource. No system existed for the building's one-hundred-twenty-plus-year history. Arrowstreet's designers faced a succession of challenges including a building in two divergent architectural styles; ad hoc, staff-devised signage systems; a massive array of physical, visual, virtual, and spatial resources; unnamed spaces and elevators; staff desire for flexibility and mobility; and a diverse and broad user population. Their collaborative process included library staff and public input.
Today wayfinding begins as visitors enter with primary destinations readily indicated. Colors, fonts, building identification, and formal space and elevator names clarify and simplify wayfinding while harmonizing with the two architectural styles. Coordinated directories and printed and online maps enhance user independence. Mounting systems and standing frames ensure historical elements and features are undisturbed. Arrowstreet's wayfinding designs and flexible templatized systems have served the library for nearly a decade, including two phases of a major renovation. The project's success is its ability to serve staff and visitors alike with functional flexibility while aesthetically respecting BPL's historic, iconic architecture.
Project Details
location
Boston, MA
client/owner
Boston Public Library
categories
Graphics
Team
Photos by Robert Benson Photography, Ed Wonsek ArtWorks Inc.