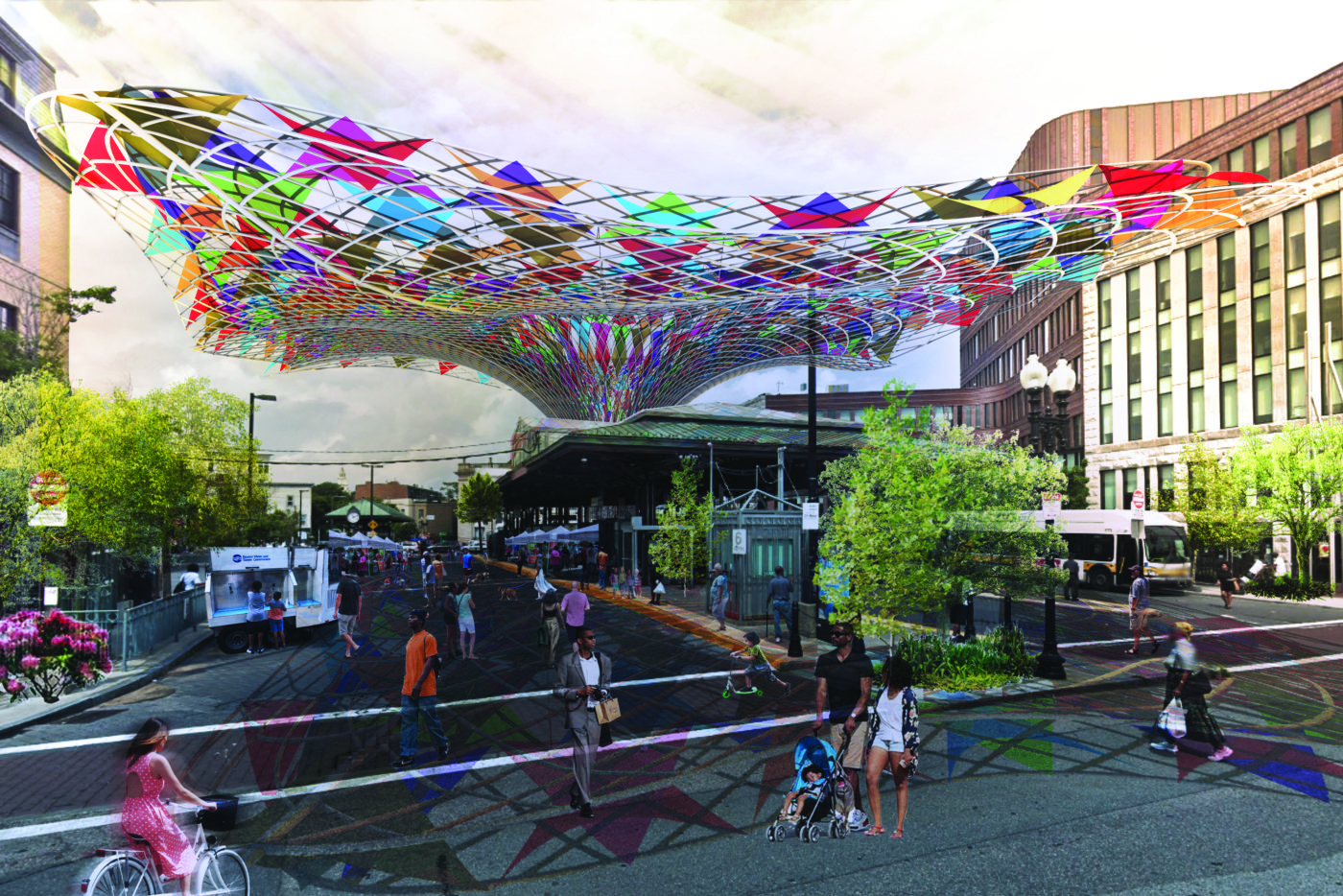 How can land use professionals help to mitigate the effects of urban heat islands (UHIs) on the built environment while simultaneously helping the most vulnerable segments of the population deal with public health issues created by extreme heat?
Arrowstreet participated in the Living With Heat design charrette focused on developing mitigating solutions to extreme heat in our urban environments. Arrowstreet also assisted ULI in publishing a 61-page report documenting the research and design proposals for extreme heat mitigation.
The purpose of the LWH report is to help local real estate developers, designers, and policymakers to acknowledge the consequences of extreme heat and to seek solutions to make buildings, neighborhoods, parks, and outdoor spaces more adaptable to environmental conditions and comfortable for occupants.
In response to this worsening problem, ULI Boston/New England convened a LWH charrette to develop strategies to deal with the immediate threats to communities during extreme heat events, as well as devise design solutions to mitigate the impact of the rising temperatures predicted by 2070.
Some of the recommendations were relatively modest in scale, such as the plan to create a festive summer heat pop-up mobile trailer in Lower Roxbury during times of extreme heat. The initiative would not only allow residents to cool off in a safe, community-building environment, but also to have access to medical treatment and educational materials regarding self-care during heat events. Another common theme was the redesign of streetscapes to increase vegetation and reduce auto use at the Somerville, Chelsea/Everett, and East Boston sites. Other recommendations were larger in scale, including creating a shaded overpass in Somerville by redeveloping the corridor underneath the elevated McGrath-O'Brien Highway, or daylighting submerged rivers in Somerville and Chelsea/Everett to create cooling mechanisms. Still others involved the wholesale redevelopment of grocery-anchored retail centers (Market Basket in Chelsea and Liberty Plaza in East Boston) to reduce the asphalt and impervious surface areas that absorb and retain heat, and in East Boston, that plan included a design to increase access to the cooling winds of Boston Harbor.