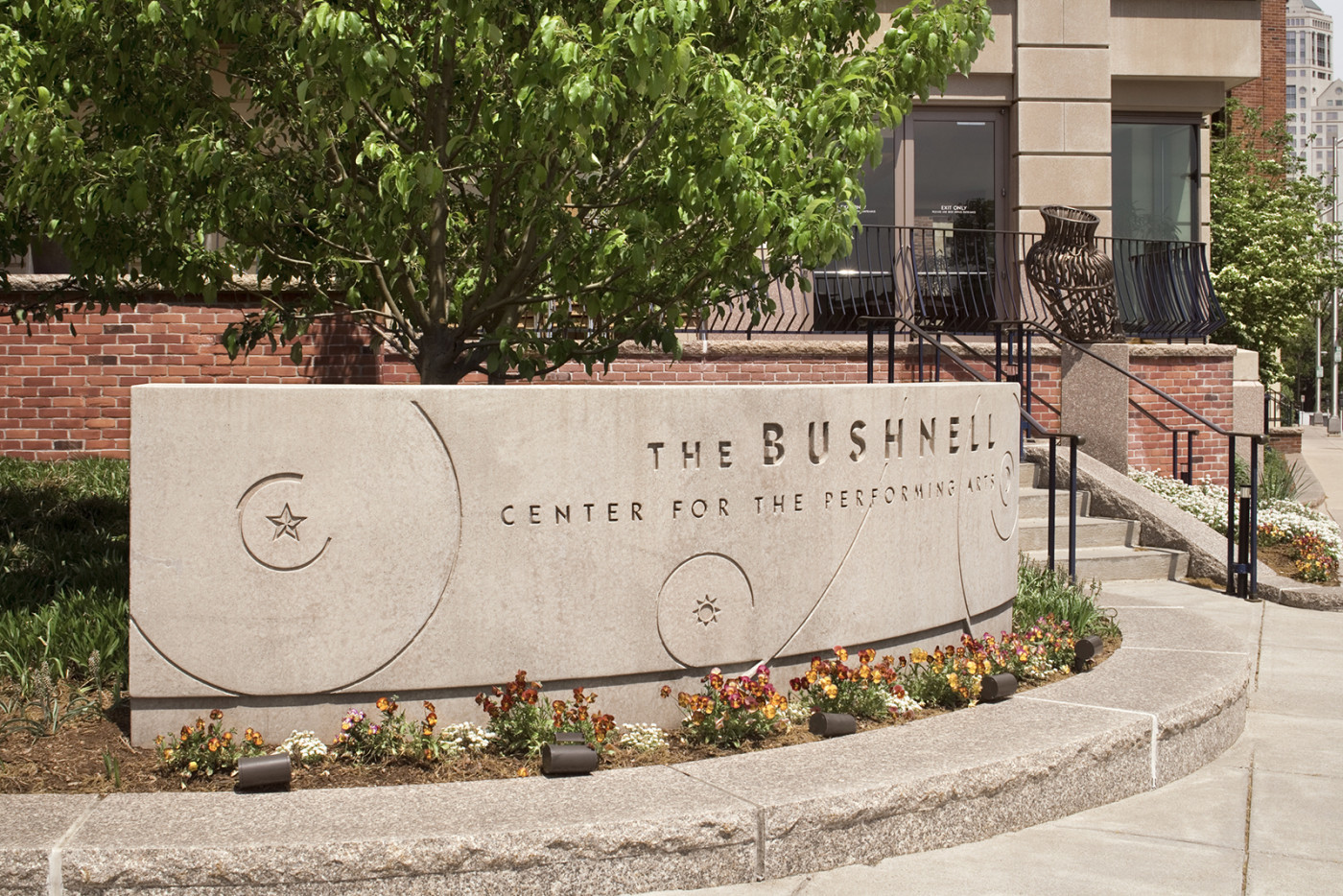 Arrowstreet worked with The Bushnell development team to create an interior and exterior identity, wayfinding sign program, and donor recognition system for a new performing arts theatre. The distinctive art deco motifs of the original, historic, landmark theater were reinterpreted with a contemporary flare. The result is a dynamic graphic signature.
Wilson Butler Architects, the collaborating architectural firm, responded to the graphic direction by incorporating the motifs into a variety of interior finishes, railing details, entrance marquee, decorative glass panels, and custom carpet patterns. The unified graphic content establishes a fully integrated and recognizable identity for The Bushnell.
The donor recognition system includes identification for donors throughout the theatre as well as within three specialized groups; the Cornerstone Society, Signature Society and Legacy Society. Founding members of the Cornerstone Society are acknowledged with a time capsule containing information about the donors placed near the cornerstone of the new building. Inspiration for the Signature Society came from the "autograph walls" located in a backstage electrical room. Over the years, famous performers were invited to leave their marks in this space. Arrowstreet referenced the historical autographs in its design for an artist wall in the Bushnell lobby. Signature replicas are sandblasted into clear glass that is placed in front of finely detailed wood. The design is continued on a second lobby wall, where the signatures of Bushnell donors are sandblasted into matching glass. The Bushnell's Legacy Society honors individuals who make a gift to The Bushnell in their estate plans. Touch screen monitors feature personal stories of donors' experiences while glass panels display sandblasted donor names. This area also showcases information about The Bushnell's history and mission.
Project Details
location
Hartford, CT
client/owner
The Bushnell Theatre
categories
Graphics
Team