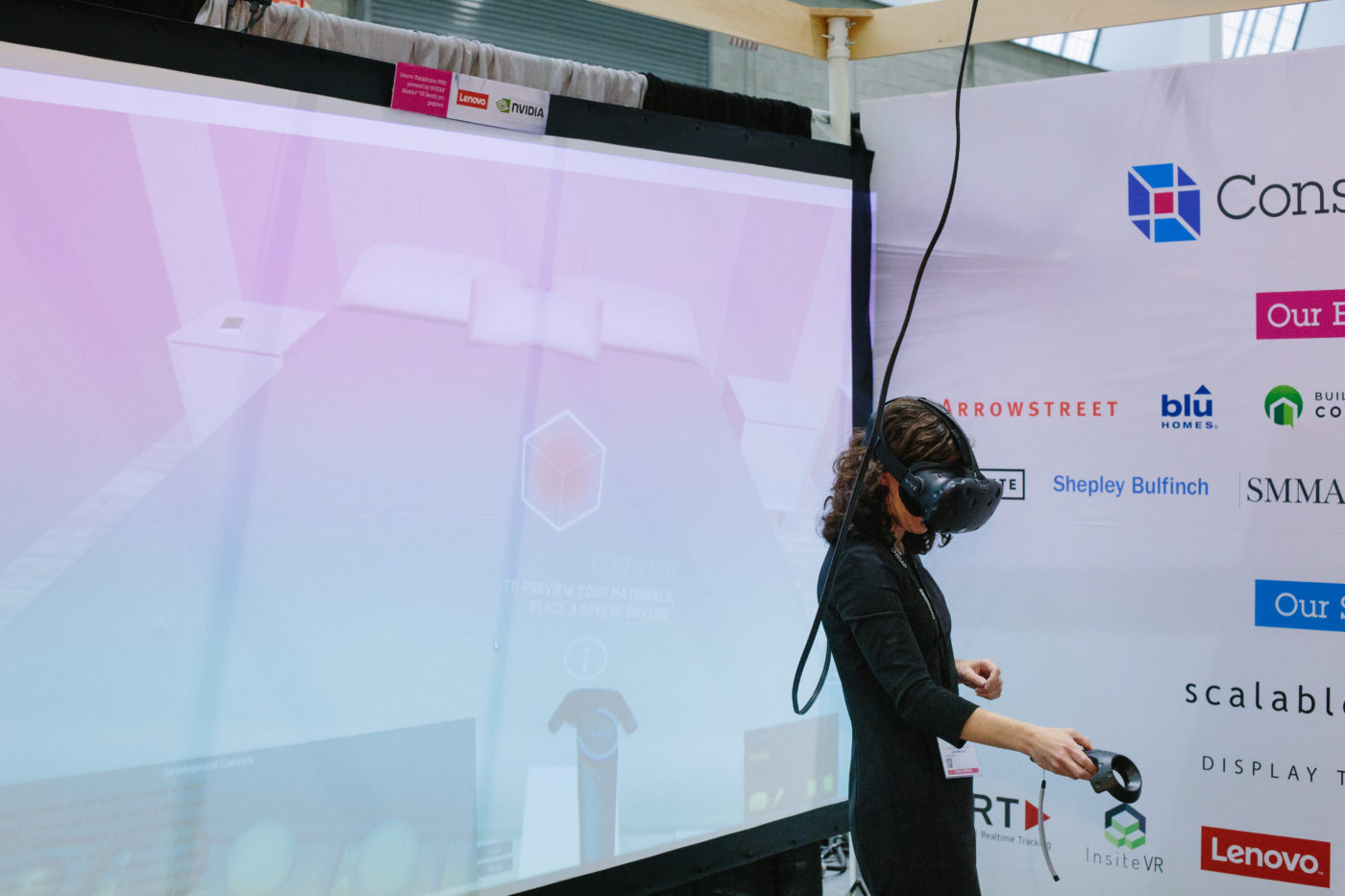 Arrowstreet's Virtual Reality (VR) practice allows us to create immersive environments that enhance the design process and accelerate project communication between our team, clients, and consultants. Our VR team uses a gaming platform to create interactive virtual experiences that offer an intuitive way to experience a space before it is built.
With the use of VR, our designs reflect the developing social patterns, business trends, and anticipated changes in the natural environment. The process of quickly viewing a project in 360˚ enables us to show design iterations from different vantage points and to better understand our decisions within a given context. Designers and clients benefit from the ability to stop and look around, talk about and see a design in three-dimensions, and visualize space during the design process.
Using this technology, we are able to program the ability to apply materials, move furniture, draw in space, and move through a project. Our project teams are able to work through design ideas within a virtual space, as well as present interactive walk-throughs to clients where we can move walls, edit materials and finishes, and draw changes in real-time.
Project Details
CATEGORIES
Graphic Design, Virtual Reality
Team