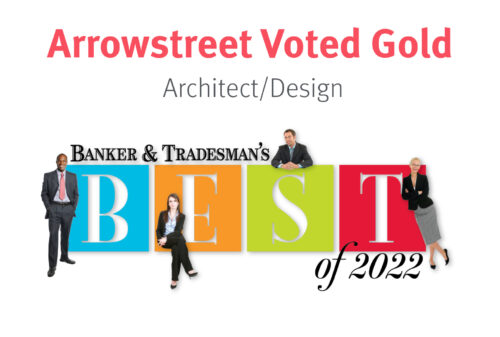 We are pleased to announce that Arrowstreet has been voted GOLD in the 15th annual Banker & Tradesman readers' poll for Architecture/Design category.
In the latest edition of the Inside Out series on innovative spaces, our team walked Architect Magazine through the design of the new Hildreth Elementary School. The story highlights how complex projects are distilled into dynamic design and can drive better outcomes for building resiliency and environmental sustainability. The Hildreth Elementary School is a new PreK-5 school located in Harvard, Massachusetts. Founded…
We are pleased to announce that Arrowstreet Inc. has been ranked #14th Largest Architectural Firms in Massachusetts by the Boston Business Journal.