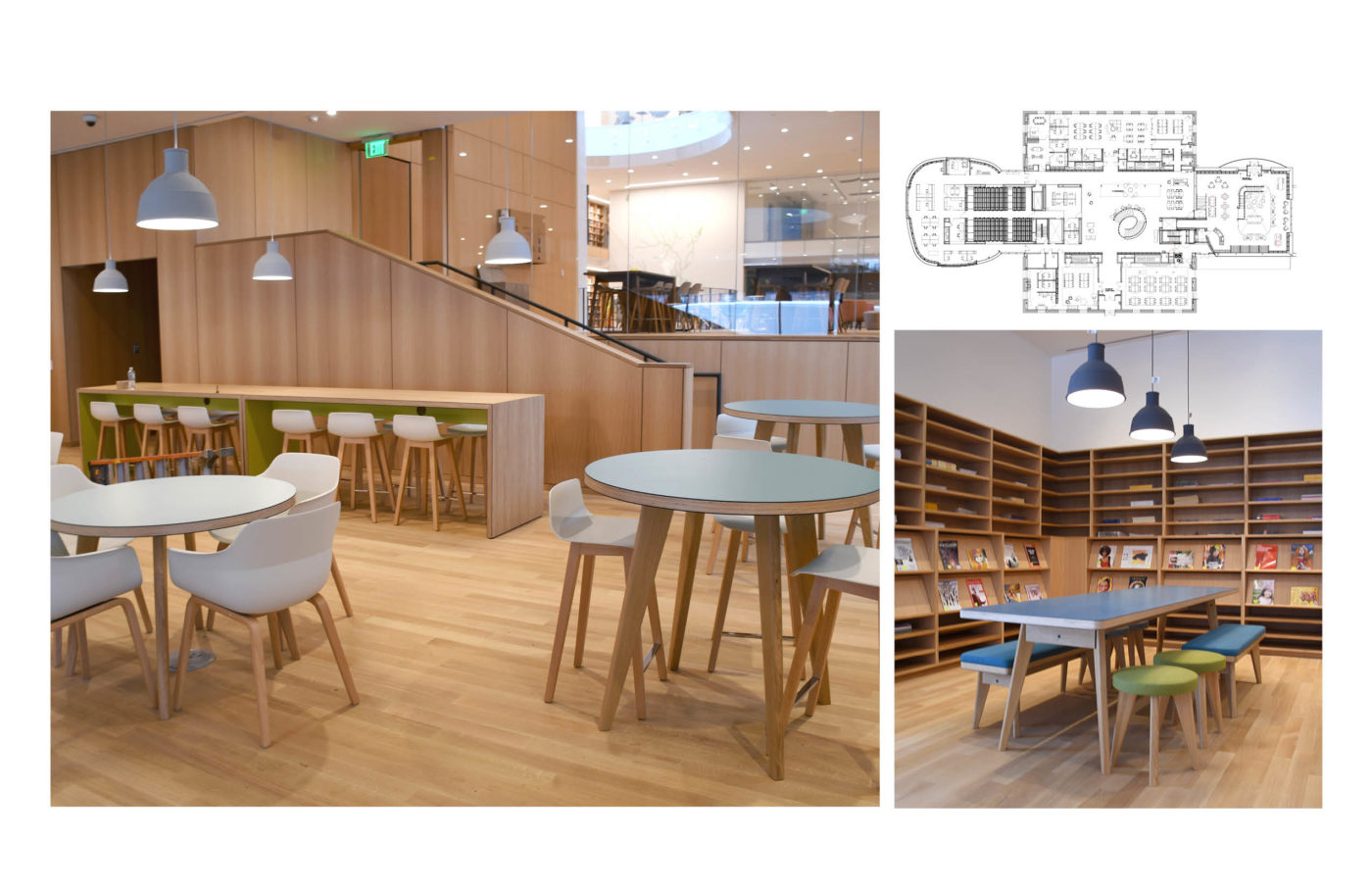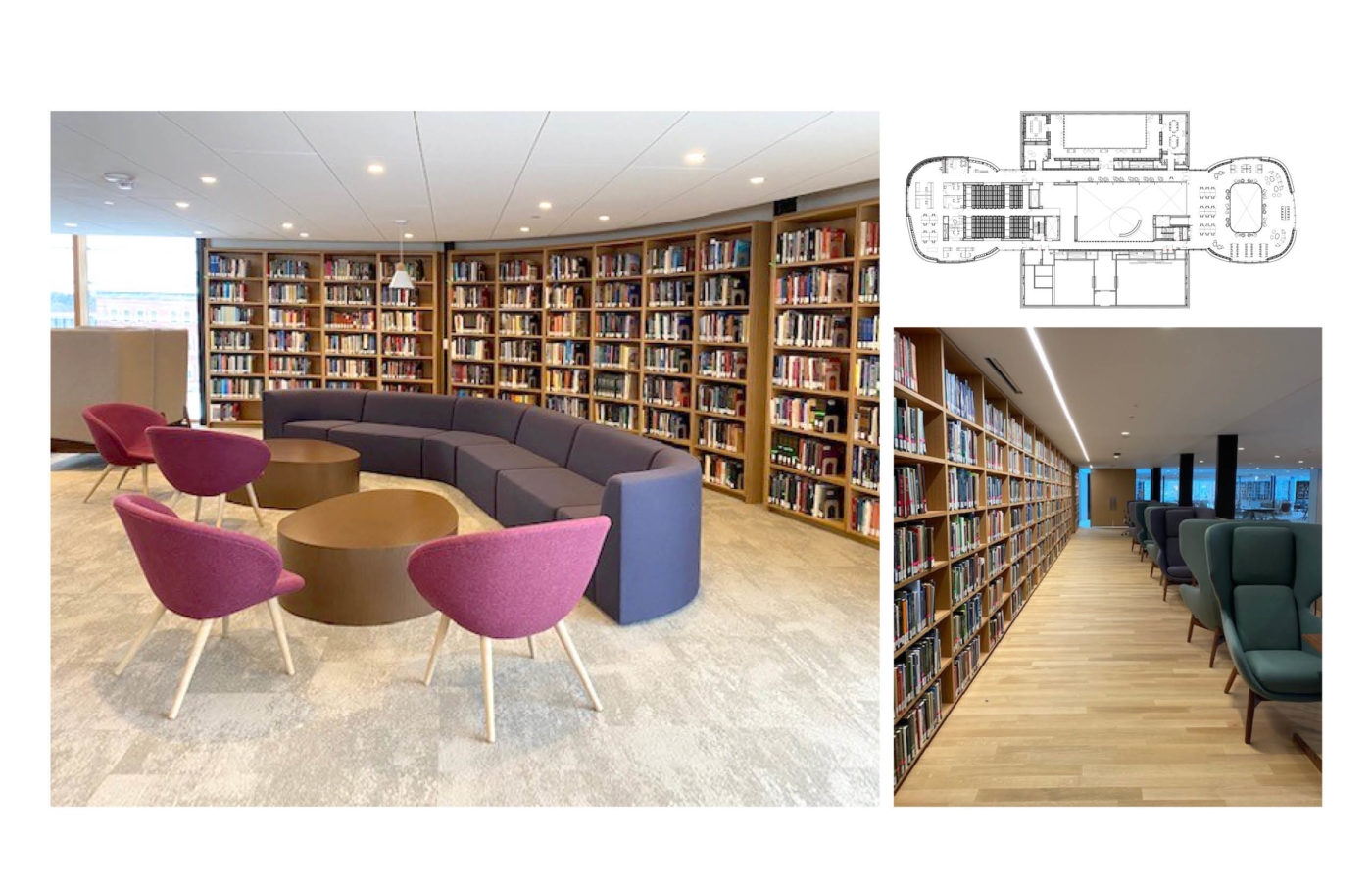 Arrowstreet was engaged to develop a comprehensive furniture package and to work closely with the designer to translate her vision for the complex into the pieces that make the space an engaging, intellectual home on campus for students and staff. Ground broke in October 2017 for a new Neilson Library and renovated Alumnae Gymnasium, designed by renowned architectural designer Maya Lin and local architect Shepley Bulfinch. As the intellectual heart of the campus, Neilson Library advances and celebrates learning, benefiting all who come to Smith.
The renovation features two new "jewel box" wings flanking a central hall that incorporates the original 1909 facade. The new south wing brings together special collections—the Sophia Smith Collection, Rare Books, and College Archives—creating one-stop access to these important, rich materials and the staff who study and care for them. The new north wing is filled with spaces to support active learning and scholarship, entrepreneurship, and innovation. It also includes a café and digital media hub that will bring the community together. Natural light, an energy-efficient design, cutting-edge technology, and flexible, collaborative workspaces combine to create a one-of-a-kind library for Smith's next century.
Arrowstreet worked to enhance the look and feel of the interiors by refining the furniture palette that evolves as a visitor moves through the building, creating complementary yet distinct identities across the different spaces and levels. Our designers developed a rigorous process to analyze the performance and sustainability of hundreds of item types, deftly balancing the execution of the original concept and the programmatic needs of diverse stakeholders. Through close coordination between Maya Lin, Arrowstreet, and Smith College, Neilson Library stands as a crown jewel of the Smith College campus and model for the future of thoughtful, engaging library design.
Project Details
location
northampton, ma
client
smith college
CERTIFICATION
LEED v4 Gold
Team
Photos by Nic Lehoux